A Breath of Fresh Air for Your Garage
Garage Door Screens in Henrico, NC
Revolutionize Your Garage Space in Henrico
Revolutionize your garage experience in Henrico with our garage door screens. Lion Garage Door Screens offer the ideal solution for transforming your garage into a versatile and comfortable space, providing a breath of fresh air while keeping pests and debris away.
Trusted by 10,000+ customers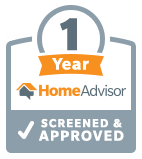 Our Story: Passion in Every Door
#1 Choice of Homeowners & HOAs
Your Trusted Partner for Retractable Garage Door Screens in Charlottesville, VA
These days, more and more homeowners are turning to their garages to find additional space in their existing homes. The Lifestyle garage screen system allows homeowners to do just that! The Lifestyle is a fully retractable, spring loaded system that works in conjunction with your existing garage door. Going from garage to an airy, pest–free space is a snap and takes just seconds. When you are done enjoying the great outdoors, simply retract the Lifestyle and put your garage door down as usual. It's that easy!
Many Sizes, Frame Colors & Screens Fabrics To Choose From, Custom Sizes Available
When in use, the Lifestyle screen occupies the same position as your primary garage door. No other garage screen system offers Lifestyle's broad range of features and benefits. Bottom line is, your search for a garage screen system that will give you many years of trouble free service ends here. Lifestyle Screens is the only garage screen for you!
Great choice for maximum airflow. Available in white and brown frame.
PVC Coated Polyester (white)
Maximum durability, privacy, pet resistant. Available in white frame & sandstone
PVC Coated Polyester (black)
Maximum durability, pet resistant. Available in white, brown and sandstone.
Motorized Screens & Shades
Why choose Lion Garage Door?
Unwavering Quality and Dedication in Every Installation
There are a number of garage screen products on the market but none can compare to the durability and functionality of the Lifestyle Screen. Our frame is constructed of a 2" x 2" architectural grade aluminum with a baked on finish. The Lifestyle system runs on a maintenance free track system, independent but similar to your primary garage door tracks. The Lifestyle system is a fully spring loaded, counterbalanced system that makes raising and lowering nearly effortless. Lifestyle's optional door-within-a-door feature allows for easy entry and exit.
WHY Lion Garage Door Scrren
With your new Lifestyle garage screen system, the possibilities are endless!
Our Garage Door Screens work with your existing garage door
Ultimate Man Cave
Party Room
Pet Zone
Hang out area
Home Gym
Play & Rec. Area
Arts & Craft Spot
Smoking Den
Auto repair shop
Typically, the garage is the largest "room" in the house. Lion Garage Door Screens helps you get more use out of this valuable space!
Lion Garage Door Screens Gallery
Explore Our Transformations
Welcome to our gallery, showcasing the incredible transformations that Lion Garage Door Screens can bring to your garage space. Browse through these images to get inspired for your own project.
Unveiling the Versatility and Functionality
A Closer Look at Our Garage Door Screens
Dive deeper into the myriad benefits of our garage door screens as we unveil their versatility and functionality. These screens are designed to enhance your garage's utility, allowing you to create a bug-free oasis or a workspace that seamlessly merges the indoor and outdoor environments. Learn more about how Lion Garage Door Screens can redefine the way you use your garage space, offering increased comfort, convenience, and a connection to the great outdoors, all while maintaining security and protection from the elements.
Hear What Our Customers Say
Discover how Lion Garage Door Screens has made a positive impact on the lives of our satisfied customers. Their stories highlight the difference our commitment to quality and exceptional service can make in your own garage door screen experience.
" Having the Lifestyle Screen installed on my garage gave me the option of now using my garage for entertaining without the bugs!"
" I looked at all of the different products on the market for screening in my garage. Lifestyle Screens was the right choice for me (and my budget!)"
"I use my Lifestyle Screen year around to help keep my home cooler."
Frequently Asked Questions
Here you will find some of the most frequently asked questions about the Lion Garage Screen system.
Contact Lion Garage Screen Today!
Elevate Your Garage Living Experience
Now you can go from garage to a cool, bright, pest-free space in seconds. When you're done enjoying the great outdoors, simply retract your Lifestyle garage screen system and close your garage door as usual. It's just that easy!